Banyan Labs Offers Augmented Staffing Solutions for Software Projects of All Sizes! 
Take back your time as we bring your vision to life with precision and skill. Our expert developers do the heavy lifting so you can focus on what matters most in your business.
We build websites, mobile apps, website applications, artificial intelligence, LMS, and more. Let us handle your next project at any stage of development.
Banyan Lab is always looking for new partners in our mission to train and employ justice involved individuals. Opportunities range from internships, scholarships, and apprenticeships, to mentorships and job search opportunities. 
END-TO-END SOLUTIONS TO YOUR SOFTWARE DESIGN/DEVELOPMENT PROBLEMS
We employ justice impacted individuals who graduated from the Persevere technology training program as they re-enter society, after experiencing incarceration. Here, they receive mentoring from an array of experienced technology partners and learn to excel on cross-functional development teams. Working with Banyan Labs provides your business with innovative information technology solutions and opportunities to make lasting, positive social change. Our work is proven, professional, and affordable.
Our mission is to empower justice-involved men and women to succeed as productive members of society. We do this by helping them develop the skills they need to be employable within the technology industry and helping them find jobs in the field. Our goal is to change lives through education, mentoring, and ongoing support.
By cultivating lasting professional relationships with partners like you, we change lives for the better and the community as a whole. 
"Banyan/Persevere graduates working at Indeed have already made a lot of progress since we started. Some of them are already pulling off Indeed level difficulty tasks."
SPRING SHI
Product Developer at Indeed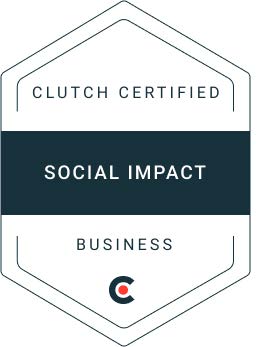 Banyan Labs is officially a Clutch Certified Social Impact Business and Technology Solutions provider. Clutch has recognized the efforts and success Banyan Labs implements on positively impacting people and societies and represents us as a top provider of Technology Solutions that provide betterment of communities on a national platform.
The Banyan Project is proud to work with the following organizations on projects of all sizes. We would love to talk about a partnership with your organization too! Contact us for more information today.
Let us show you how your company and Banyan Labs can come together to make the world a more just and hopeful place. Contact us for more information, or for answers to any questions you may have. 
Either fill out the form, or contact us via email or phone. 
Mclark@banyanlabs.io
480-579-8865